by Dr. Levi A. Reiter

Even A Great Hearing Aid Has Always Sounded Like A Hearing Aid – Until Now.
The revolutionary WIDEX MOMENT™ has changed the game to deliver a more pure, natural sound. Typically, sound processed in a hearing aid reaches the eardrum later than sound heard directly. And when these two 'out of sync' signals mix, they create an artificial sound. But now, Widex MOMENT™ powered by ZeroDelay™ technology provides industry-leading processing time to help you hear the moments that matter.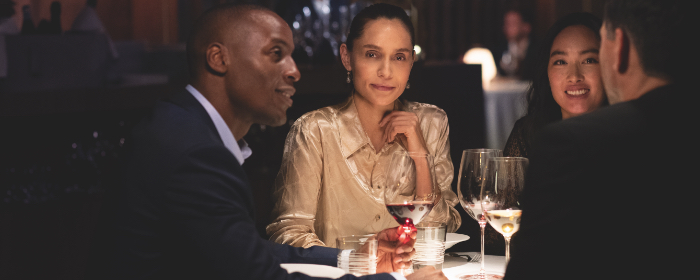 PEOPLE LOVE THE SOUND
Are you tired of hearing aid 'revolutions' that no one can hear? We are. That's why WIDEX MOMENT™ makes a real difference to your hearing in real life.
Tests show that a large majority of both new and experienced users prefer the Widex PureSound™ program in WIDEX MOMENT™ across different sound scenarios.* Hear the Difference.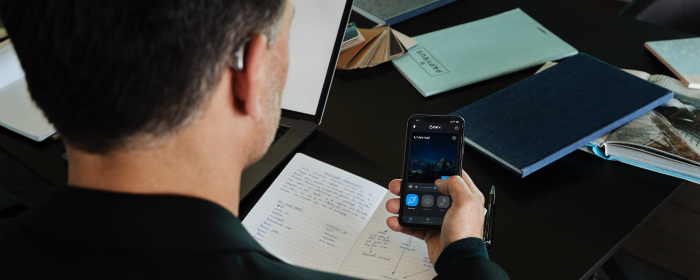 CONVENIENT RECHARGEABILITY
Recharging your Widex MOMENT™ is both easy and discreet.
Although the mRIC model is the market's smallest rechargeable receiver-in-canal hearing aid, you can rest easy knowing you'll have all the power you need to hear every moment. No struggling with hearing aid batteries. Just a slim, simple charger that fits your life.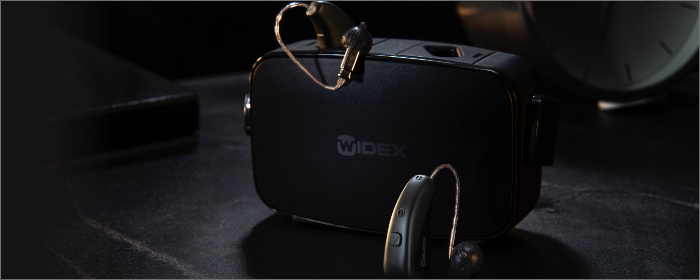 BUILT TO LAST
WIDEX MOMENT™ is designed to reduce the risk of moisture damage.
You'll welcome advanced water-resistant nano coating, durable microphones, and smart engineering. Since there's no battery door, there are also fewer gaps for moisture to sneak into, resulting in our most durable hearing aid yet.
EXPLORE THE WIDEX MOMENT™ HEARING AID MODELS
WIDEX MOMENT™ is available in three receiver-in-canal models and three In-the-ear models. Your hearing healthcare professional can help you choose the ideal model for your specific hearing loss and lifestyle.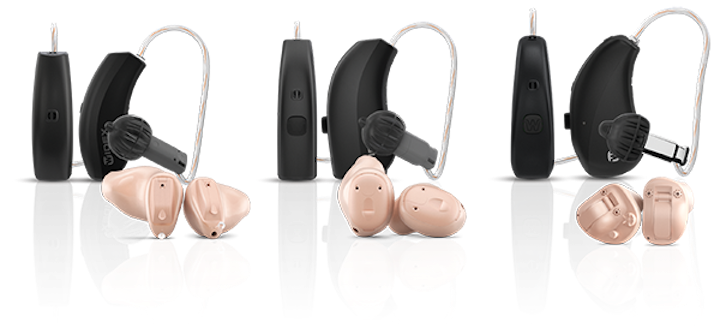 * Balling, Laura W., PhD; Townend, Oliver; Steifenhofer, Georg, MSc; Switalksi,Wendy, AuD, MBA. (April 2020) Reducing Hearing Aid Delay for Optimal Sound Quality: A New Paradigm in Processing. Hearing Review, Vol. 27, No. 4: 20-26.
---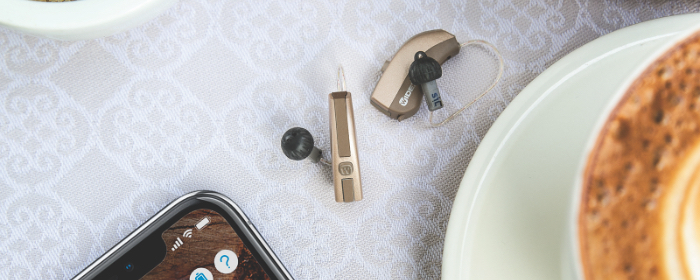 WIDEX EVOKE™
- THE WORLD'S FIRST SMART HEARING AID
Widex EVOKE hearing devices evolve in real life to keep getting smarter. It learns from your hearing preferences in the moment and over time. With just a few taps on a smartphone, you can choose the sounds you want to hear, putting you in full control if you want to be.
And if you want to lean back? EVOKE automatically adjusts to your needs and the environment around you – smoothly and in real-time.
EVOKE learns from your experiences and from the experiences of other wearers all over the world. Widex uses that anonymous data to create a better listening experience for everyone. So the great hearing device you buy today evolves to be even better tomorrow!
Whether you prefer discreet or power, there's an EVOKE style for you. Widex EVOKE family of hearing instruments is available in four technology levels and in a variety of colors, offering different options to suit your lifestyle, hearing loss and budget. Ask your hearing healthcare professional which EVOKE model is best for you.
---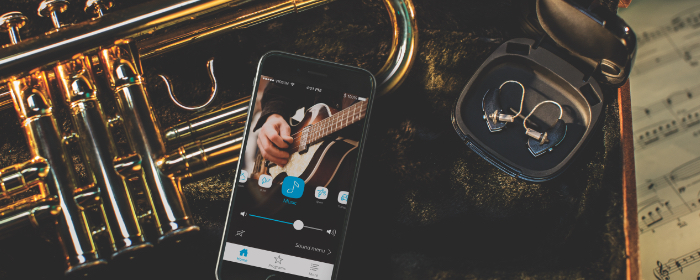 WIDEX BEYOND
– Get Connected. Stay Connected.
With the Widex BEYOND™ made-for-iPhone hearing aid, you can enjoy the best that life has to offer. BEYOND brings you superior sound technology, Bluetooth connectivity and control of your hearing via your iPhone® and Android™ so you stay connected to your world. The customizable BEYOND app lets you design your own hearing, and it offers you connectivity anywhere and anytime.
Easy swipe technology, with an intuitive app that can be customized for sound settings and listening programs.
Instant connection to your iPhone, T-Coils, and Widex assistive listening devices.
30 percent better speech understanding in wind, and a comfortable, natural sound in all listening situations.
Brilliant streaming sound when listening to music, taking calls, or watching TV.
Fewer battery changes, with the longest battery life in the industry.
Widex BEYOND is available in three technology levels and fifteen popular colors, offering a variety of options to suit your lifestyle, hearing loss, and budget. Ask your hearing health professional the BEYOND technology that's best for you.
---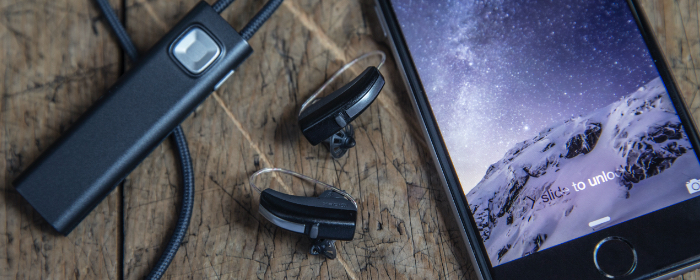 WIDEX UNIQUE
WIDEX UNIQUE hearing aids cleverly and quickly adapt to any situation you find yourself in, so you can easily separate speech from noise. You can also enjoy supreme sound in any environment.
WIDEX UNIQUE hearing aids push the boundaries of what you can hear with hearing aids. Louder and softer sounds. More conversation. All the important sound details around you. No matter what situation you're in, UNIQUE lets you comfortably hear more sounds wherever you are, whatever you're doing.
COLORS AND MODELS
UNIQUE is available in three Behind-the-ear (BTE) models and three In-the-ear (ITE) models. Your hearing care professional can help you choose the ideal model for your specific hearing loss and lifestyle. All UNIQUE models are available in a wide range of stylish colors to suit all tastes. You can choose between 14 different colors for BTE models and three standard colors for ITE models.
---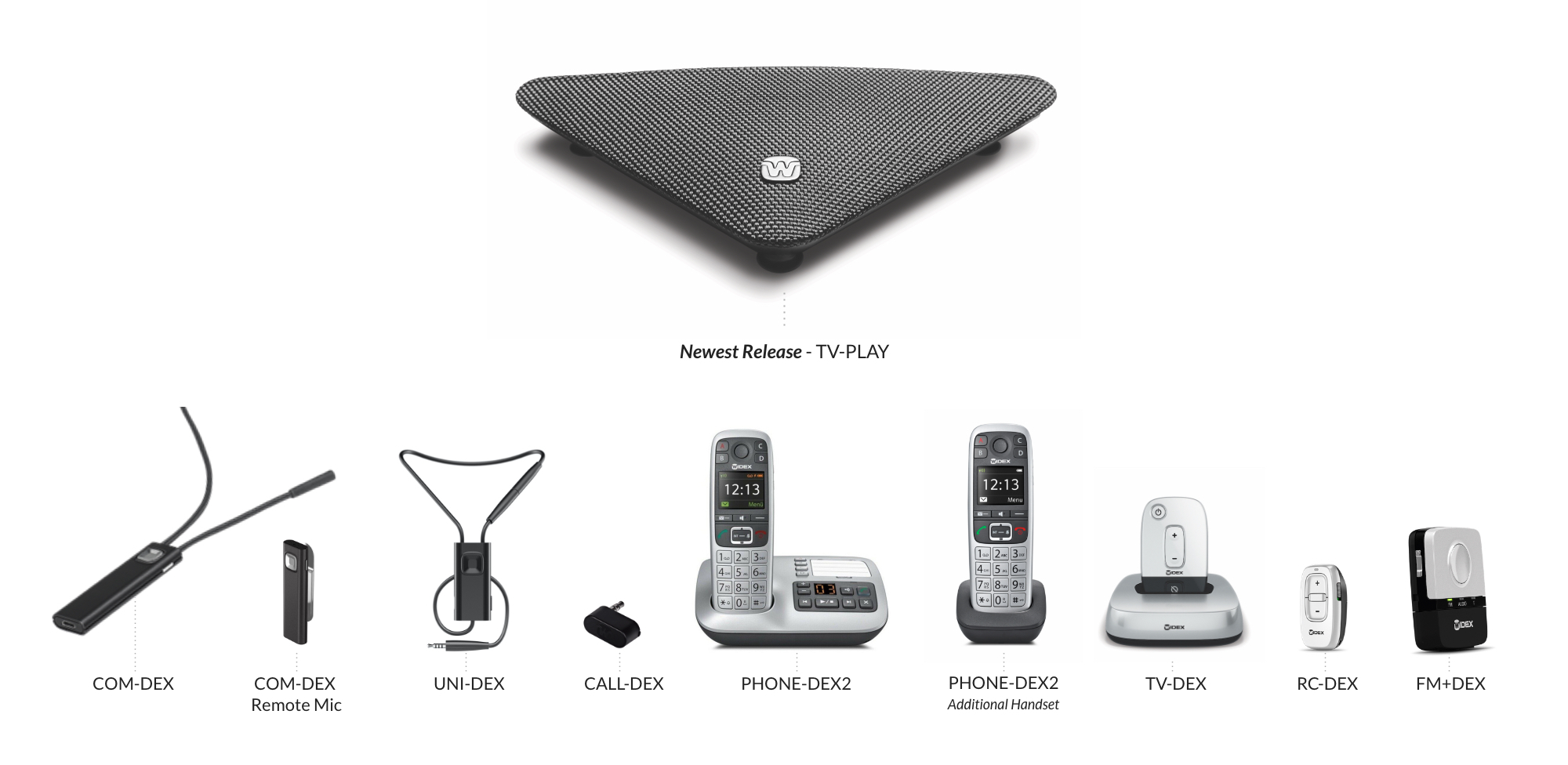 Hearing Aid Accessories
With Widex accessories, you're connected to a whole world of sounds. These communication accessories make it easy for you to connect instantly to the following:
Phone for easy conversations
TV for enhanced entertainment
Remote Control for personalized adjustments
External audio devices, tablets, and more for improved listening
TV PLAY
Hear TV Sound Like Never Before.
TV PLAY lets you fully enjoy what you want to see and hear through your Widex hearing aids. With its patent-pending dual-antenna technology, TV PLAY offers maximum streaming stability, so you will never miss out on important TV moments.
COM-DEX
Keeps You Connected With Mobile Phones And Bluetooth Devices.
With the COM-DEX accessory, you can stream high-quality sound from most mobile phones to your hearing devices – hands-free and without any fuss. Worn around your neck, the COM-DEX connects wirelessly to your hearing devices so you can control them remotely with the COM-DEX app: an easy-to-use and convenient way to adjust volume, sound direction and program settings.
COM-DEX REMOTE MIC
Hear Conversations In Detail.
The COM-DEX Remote Mic is the answer to difficult one-on-one listening situations including noisy environments! It connects wirelessly to your hearing devices via the COM-DEX. It may be clipped to the shirt or placed on the table close to your conversation partner for easy and discreet listening.
UNI-DEX
For Mobile Phones And Audio Devices.
The UNI-DEX accessory is extremely easy to use. Simply plug the mini-jack cable into your mobile phone or audio device, hang the UNI-DEX around your neck, and you are ready to go. Stream sound to your hearing devices and talk hands-free when using a mobile phone or on Skype via PC or tablet.
CALL-DEX
For Discreet Streaming From Mobile Phones.
The CALL-DEX is an ultra-compact device for streaming conversations directly from your mobile phone to your hearing aids. Extremely discreet, CALL-DEX simply inserts into the jack plug of your phone and you can then use your mobile phone normally.
PHONE-DEX 2
For Easy Landline Use.
The PHONE-DEX 2 is a cordless phone that streams crystal clear sound directly into your hearing devices, enabling you to hear speech in both ears! Working as a regular phone, it is an easy to use phone for the whole family. Second handset and charging station available separately.
TV-DEX
For Enjoying TV.
The TV-DEX accessory lets you stream high-quality audio with no delay or echoes from the TV straight to your hearing devices. Its Room Off feature allows you to hear the TV sound only, without unnecessary background noise. With excellent battery life, enjoy uninterrupted TV like never before! Second Handset and charging station available separately.
RC-DEX
Your Remote Control
The RC-DEX accessory is a stylish and user-friendly remote control that gives you control of basic hearing aid functions like volume and programs. Small enough to fit on a keychain, the RC-DEX is intelligently laid out with three simple keys. This means that you can quickly and easily start using it.
FM+DEX
For Flexible Streaming
FM+DEX converts signals from an FM receiver, telecoil, or audio line in and streams high-quality sound to Widex wireless hearing aids. Aside from receiving FM signals when an FM module is attached, it can be used as a telecoil, perfect for use in places such as classrooms and meetings. Wearers can also stream music or other audio with the audio line-in function.